DRUG BUST !! CUSTOMS AND POLICE SCORES FIRST FOR 2017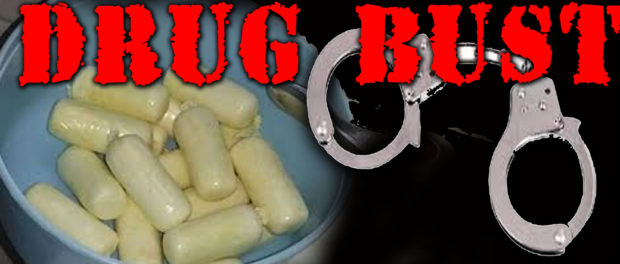 CUSTOMS AND POLICE SCORES FIRST DRUG INTERDICTION OF 2017
Basseterre, St. Kitts, January 16, 2017 (RSCNPF): The detention of a returning passenger at the Robert L. Bradshaw International Airport on Sunday (January 15) has resulted in the first illegal drug seizure of 2017.
The passenger was detained on suspicion of possession of a controlled substance. Investigations later revealed, the individual had ingested a quantity of cocaine in the form of pellets. The pellets were passed out under observation at the Joseph N. France General Hospital.
The individual has been arrested, charges are likely to be filed.
Assistant Commissioner of Police Terrance James, Head of the Operations Directorate said, "I commend the officers of Her Majesty's Customs Service and the officers of the Special Services Unit (SSU) and the Anti-Drug Unit no prescription cialis. The willingness to share information and work together is evident in our recent success. I say well done, continue to be vigilant."
Please follow and like us: