Douglas: "I will continue to serve his constituents and Country"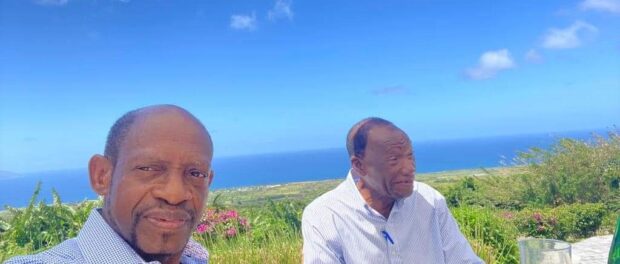 By Tamwilla Nathan
ST KITTS, March 29, 2022 – The Federation's longest serving parliamentarian said Tuesday, he has a lot to offer his constituents and the twin-island federation.
"I will continue to serve his constituents and Country to the best of my ability," said Dr Douglas who said he intends to visit senior citizens and selected schools in the upcoming weeks and pledged to do the best for St Kitts and Nevis.
Dr Douglas who is celebrating 33 years as a parliamentarian too time out to personally document some of the activities held to mark his milestone on the journey that began on March 21, 1989.
"As I woke at the early Dawn of Monday 21st March to the crowing of the rooster and chirping birds on my roof top, I said to myself it's a beautiful day to be alive, to be thankful, to think and to reflect on my political Journey over the past 33 years.
My reflection was punctuated with numerous calls of greetings, best wishes and prayers for my 33rd anniversary as an elected Member of parliament for constituency #6, Newton Ground, St. Paul's, Dieppe Bay, Parson's and Saddlers/Harrises.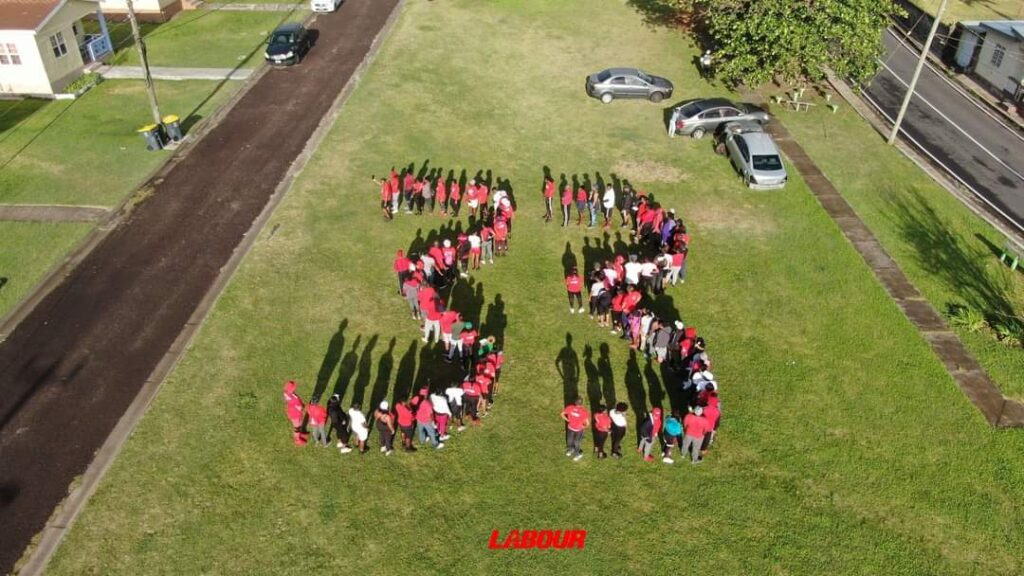 As the day progressed, I was graciously hosted to Lunch in the Lush Green Hills of Kittitian Hill, which offers a panoramic view of the blue seas, neighboring islands and formerly the Belmont Estate. My lifelong friend and former cabinet secretary, Joseph Edmeade joined me for the sumptuous meal provided by our local Chefs.
The ambiance was great and relaxing, the members of staff were very hospitable and especially, my own villager Francis who displayed a very high level of professionalism.
There, I met members of the Gilfillan and Bailey Family including 2 of the siblings who had returned home to celebrate with the Church family, the opening of a new branch of the Pentecostal Church in Basseterre, the opening ceremony was held on Sunday 20th March. I expressed my congratulations to the family, to the memory of Sister Emily Gilfillan Founder, who transitioned this life in 1995 and to the husband Bishop George Gilfillan.
The day was well spent, I paused to remember all those who started with me, stood with me and supported me through the 33 years Journey.
The week progressed smoothly. It was yet another privilege and honor to attend the Charles E Mills Secondary School Graduation Ceremony where a large number of my Constituents attend. It was with immense Joy, that the Douglas Academic Award was presented to one of my Constituents and Villager, Ms Cianjay Thomas which I was able to present myself. Also, my heart was over joyed to listen to the Feature Address delivered by yet another Villager and our newest Paediatrician Dr Yannik Henry.
Amidst the Celebration of Academic Achievements and completion of Secondary Education, there was a bit of grief as I bid farewell to Floretta Lawrence of Lavington, Saddlers a Strong Labour Stalwart whom I had the honor of meeting in my early political Journey. Then secondly, I paid tribute to Clifford Thomas OBE, Labour Stalwart and Former Labour Commissioner who contributed so much to the St. Kitts Nevis Trades and Labour Union.
On Saturday, it was the Health Walk which was well attended by Scores of young people, Comrades, Colleagues and friends from all the Constituencies, this was followed by a Healthy and Nutritious Breakfast and Bush Tea.
Sunday Morning, we worshipped and gave Thanks to God at the KG Swanston Memorial Church in Dieppe Bay. Comrades, Colleagues and Friends made their presence felt, it was truly a wonderful experience with Blessings from God.
I will continue to serve my Constituents and Country to the best of my ability. There'll be visits to the elderly and to selected schools in the upcoming weeks. I pledge to do the best for my country. Thank you for your support and prayers."
Images are courtesy of Dr Douglas' FaceBook Page