by Gareth S. Jules for Dazzle Magazine,
Daren Sammy is the first St. Lucian to ever play international cricket. He's also a multiple Sportsman of the Year award recipient, the only captain to ever win two World T-20 tournaments, the only active player to have a national cricket stadium named after him, and the list goes on.
Daren has achieved so much, it is almost impossible to not label him a LIVING LEGEND. He's also married and a father of three (3) children, and a humble humanitarian. We sat down with Daren Sammy for a candid interview about his rise to cricketing fame, his achievements, his family, the loss of his captaincy and the launch of his foundation.
Dazzle: Tell us about Daren Sammy's rise in the world of cricket a cricket.
Daren: I grew up in an area where West Indies cricket was dominant. Everywhere you passed, cricket was played. It has always been a favorite sport of mine. I had a passion for cricket from school. Then I moved on to West Indies Under 19, and the rest is history.
Dazzle: Describe the day you received the call welcoming you to the West Indies cricket team.
Daren: I remember that day very clearly. I was at Lords on the MCC young cricketers program. New Zealand was playing England. As a part of the program, we helped during test matches. In the changing room, I got a call from Zorol Barthley, the COO of West Indies, around 1:00 pm GMT. The caller ID showed 268, which is Antigua's area code. On the other end of the line, Zorol said that he was calling to inform me of my selection for the WI tour to England. I ran all around Lords! From the changing room, I ran across the training grounds into the coaches' room and jumped on Clive Bradley. I was hugging everybody and making noise. It was a great day that May!

Dazzle: When you joined West Indies, how did the team embrace you?
Daren: I met some of the guys at Heathrow Airport at the beginning of the tour in Ireland. Brian Lara was the captain. I knew a few of the guys before because we played together in Under 19 and the regionals. It was a humbling experience. Here I was dreaming of making the team and playing with Brian Lara who was my idol. It was quite emotional but a challenge that I was prepared to handle. Gayle, Hinds, Collymore and the senior guys embraced me.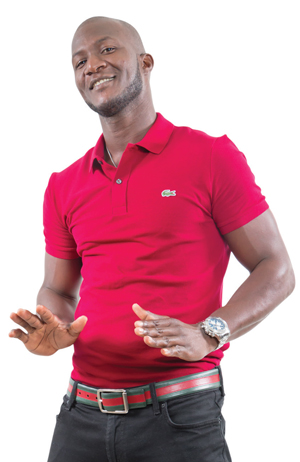 Dazzle: Six years after you began your career with West Indies, you were asked to captain the team at a time when people thought West Indies cricket was at an all-time low. Tell us about your decision to accept the captaincy.
Daren: I never dreamt of captaining the West Indies team. I always saw myself as a player but never once did I dream of captaining. After we had a few strikes, Gayle got stripped off his captaincy. During that time there was a criterion to be the captain; you had to accept the retainer. Gayle did not accept it, neither did the vice-captain Bravo, so I was asked to captain. I thought long and hard about it. I spoke to my family and my mentors. When I went to the interview in Jamaica, out of the three or four candidates, they chose me.
I wanted to bring pride back into the game. I wanted us to play with more passion. All that would have been challenging because I wasn't the best player. People thought I shouldn't make the team, much less be the captain. It was quite challenging but my record as a leader during that period shows that I brought back stability to the team, won two World Cups, got the team back into the top five, won six test matches in a row and got us competing again. That is what the public wanted to see at the time.
Dazzle: How would you describe your style of captaincy?
Daren: As a leader I try to incorporate everybody into the decision making, in a way that they still understand that I am the captain. I respect my players. I like to motivate them, using words of affirmation and positive thinking. They know that my door is always open, on or off the field. My players come first. I love to stress on being a team, even though there is individual brilliance. A bowler needs a fielder, a batsman needs a partner. Everything was geared towards what is required for a team. Over the years, Daren as a world leader in cricket is what stands out.
Dazzle: As an international sportsman, you travel a lot and spend a lot of time away from home. How do you and your family deal with your constant absences from home?
Daren: Skype, Facetime and IMO keep us connected. 2016 was the first time in five years that I was home for Christmas. It's quite demanding and difficult because I have young children and a wife. She understands. She's been there for the fourteen years of my career. Credit goes to her for holding down everything when I'm not around. It's something that is difficult but I thank God every day for my blessings that when I am on tour, I can focus on the game knowing that my wife takes care of everything back home.
Dazzle: You're known as an all rounder but what position are you most comfortable with?
Daren: I enjoy batting more than anything. I enjoy being under pressure to do something special to make your team win. It's the best feeling you can ever have, knowing that you did it for your team when everyone is relying on you.
Dazzle: What do you do in your spare time when you're not playing cricket?
Daren: Touring gives you a lot of alone time. I love being in my room, listening to music, reflecting, visualizing for future games and so on. When I'm not thinking about cricket, if there is a pool I go lay next to it with my music and phone to relax and chill.
Dazzle: Who is Daren Sammy's backbone?
Daren: For the past fourteen years my wife has been my backbone. She's the one who keeps me grounded and is also my biggest critic. Let's not forget my parents, especially my mom and my kids. I do all I do for their future. There is also Mr. Geoffrey Stewart, my friend and financial advisor, as well as Dr. Ernest Hillarie and many others, such as my aunts, especially Aunty Sé'sé. These people are constantly on their knees praying for me. My family is and will always be my backbone.
Dazzle: In 2013, you were drafted into the St. Lucia Zouks in the T20 Cricket Tournament. As a St. Lucian, what did this mean for you?
Daren: That in itself was a big plus for the Caribbean. Having our own CPL, and for St. Lucia to have its own franchise is really good. 2016 was the best year we ever had. As a result, we have attracted more sponsors and were sold to a private owner. In 2017 we will be competing as an owned franchise. I thought we would win last year but in the next two to five years we will win at least two. I am really looking forward to the new team in August.
Dazzle: How did you react to the news that you had been relieved of the captaincy back in August 2016?
Daren: It was disappointing. I don't think any captain has won a world cup and not played after that. A great performance in the CPL is one of the criteria for selection for T-20. But throughout my career I've always had disappointments. After disappointments, I smile because I know somewhere around the corner there's a blessing coming for me. That's how it has always been. I haven't closed the WI chapter as a player but I am more focused now on my services which are in demand all over the world. It's funny that I have been discarded as a leader and a player by my own cricket board but when I play all over the world I am regarded as one of the better leaders.
Recently I was in Bangladesh, captaining a team with no stars and we got to the finals. The respect given to me was amazing. I have also been named captain of the Peshawar Zalmi in the Pakistan Premier League. I've captained teams in South Africa and other IPL teams. The world sees me as a leader but things are different back home. I have not let those disappointments bring me down. I've always rose in the face of adversity and that's what I will continue to do. 2017, my train is moving very fast. I won't let anything stop me by the grace of God. I will continue moving forward.
Dazzle: If you were asked, would you captain the West Indies team again?
Daren: T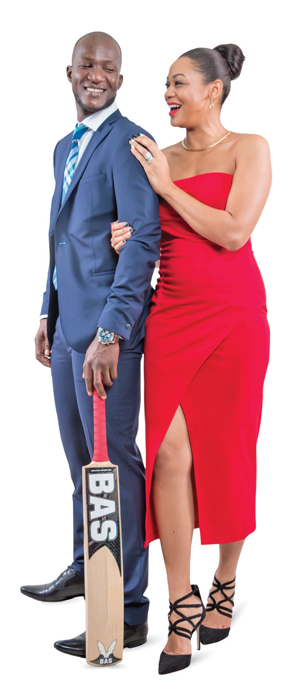 o be honest, I don't see that happening. I don't want to work under the current establishment with the current men at the top. I will always do what I can to help WI cricket and the players but under the current administration, I don't see that happening. If it changes, definitely. I see we have Jimmy Adams who is a good man coming into a broken system. It's going to be very tough for him to implement the changes and have the structure that I know he could put together to push WI forward. Under the current structure, there is a lack of leadership. Any business or team which lacks leadership will crumble. That is what has been happening for the past few years. I have not closed the door on playing for WI but I am looking forward to giving my services where it's required. I've given so much of my time to WI Cricket and what it stands for but the individuals in the current administration don't understand what WI means to the people. I can't keep kicking against the brick.

Dazzle: In 2016 you launched the Daren Sammy Foundation (DSF). What was the inspiration behind the move?
Daren: For me, it was about helping young people. It came from my own personal experiences. Growing up, people took time out to help in my own personal development. The work that I do with the foundation I've been doing for years, but I have not been open about it. I don't help people to get public attention. I genuinely have a passion to help young people.
I would love to take credit for everything but the start up team (close friends and family) and committee, headed by my wife Cathy Daniel-Sammy, have done a great job. While it has been difficult to get sponsors, I must thank Digicel who came on as an official partner from inception. A few other companies such as Peter & Company Distribution, Royal Bank of Canada and Unicomer have given contributions, but I have been funding the foundation on my own. I would also like to thank everyone who purchased DSF merchandise (shirts, bags and caps) and other memorabilia. This has helped fund the foundation. That's where I get my blessings from. We launched in August (2016) but by September I gave full scholarships to ten kids from form one to five, as well as to two others in primary school. It's a five year program. Every year I will be looking to add more. As much as I may want to take the praise, it's the DSF team that makes everything happen, so I must thank them.
Dazzle Magazine would like to wish Darren Sammy all the best in his future endeavors.