Cross-Dressing Youth Held For Fatal Stabbing Of Teen Brother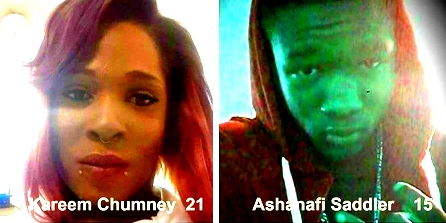 St. Kitts and Nevis (WINN); A Newtown family was struck by a double tragedy Saturday night (Mar 25) when a young man who routinely dresses in female clothing, allegedly stabbed his 15-year-old brother to death.
According to Police, they are investigating a stabbing incident at a residence in Janet Alley, McKnight which occurred around 10pm.
It was reported that the 15-year-old, identified by independent sources as Ashanafi Saddler, was allegedly injured during an altercation with his brother Kareem Chumney, a former nurses aid.
Sources indicated that he later died at the JN France Hospital.
Chumney, 21, was reportedly taken into police custody that night.