Christian Council & Evangelical Association Implores prayers for the Leadership of the country . Re-affirms committment to pray for the nation. Calls on god for guidance in continued peaceful resolution to state of affairs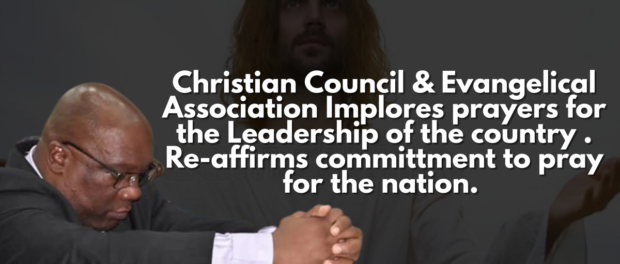 The Christian Council & Evangelical Association has issued a joint statement ahead of the upcoming St Kitts-Nevis General Election, reaffirming their commitment to pray for the nation during this period of political instability.
The statement reads, "The Christian Councils and Evangelical Associations amongst other Faith Based organisations of St. Kitts and Nevis express grave concern and offer prayerful mediation during this period when the Federation is in a very critical political stalemate.
The Christian community prays for a peaceful transition, calmness amongst the citizens and asks that the process be allowed to take its course in an orderly and peaceful manner. We admonish all citizens and residents to adhere to the highest standards of our democratic traditions by ensuring that we each play our part peacefully within the confines of the laws of our Federation.
We pray for the well-being of those on whom added responsibilities have been placed to carry on the functions of Government in the interim. May God grant them the strength and fortitude needed at this time and that swift and urgent action be taken to alleviate the situation.
We call on the leadership of political parties and their supporters to refrain from personal attacks against each other. We pray that the officials who will direct the Electoral process take special care in the exercise of their responsibilities in order to build public confidence in the fairness and integrity of the entire electoral process.
We earnestly pray that the God whom we serve will guide the affairs of this nation and so bring about peaceful resolution to the present state of affairs. We invite the whole Federation to implore the grace and guidance of God upon all of us and our Federation at this time so that all matters before us would be resolved justly and peacefully in accordance with the will of God for our nation."Attached to the statement were two bible verses 2 Chronicles 7:14
If my people who are called by my name shall humble themselves, pray, seek my face, and turn from their wicked ways, then I will hear from heaven, and will forgive their sin and heal their land" and James 5:16, "Therefore, confess your sins to one another, and pray for one another, so that you may be healed.
The prayer of the righteous is powerful and effective. Let us all be resolute in seeking God's divine intervention.