CEO lauds govt.'s commitment to improving labour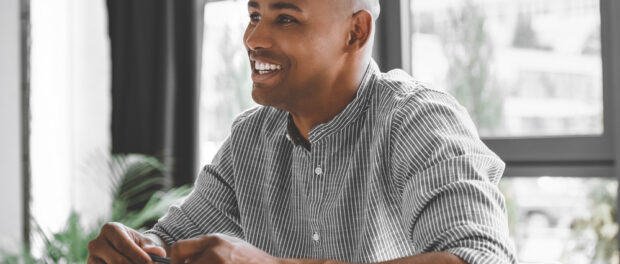 KINGSTOWN, ST. VINCENT & THE GRENADINES — The CEO of a regional recruitment service recently expressed optimism about the future of labour relations in the country, if several initiatives the government has alluded to are able to be fulfilled.
Joseph Boll, Caribbean Employment Services Inc. CEO, said, "As an organization that is dedicated to working with the best employers and providing resources, awareness and education to help ensure the best possible outcomes for Caribbean workers, we're always delighted when new programmes are introduced or pledges made to help them get a foot up in the world. The people of the Caribbean are undoubtedly skilled, and deserving of the decent wages, fair treatment and equal access to opportunity that we hope to see them achieve."
Caribbean Employment Services Inc. is a market-leading digital talent acquisition service that aims to connect the top talent from the Caribbean with hiring managers, HR professionals and decision-makers in companies both within the Caribbean as well as abroad. Further, it aims to provide the region's jobseekers and those who are already employed with news and resources related to Caribbean labour.
Boll was responding to comments made by Minister of Labour Saboto Caesar on the occasion of International Labour Day, or May Day, which is observed in countries around the world on May 1 of each year.
In official comments, Minister Caesar suggested developments in areas like work-abroad opportunities, foreign labour from CARICOM Member States, upskilling programmes, blue economy growth and fair compensation. The Caribbean Employment Services Inc. CEO said all of these developments would be welcome and augur favourably for the St. Vincentian populace as well as other skilled workers in CARICOM countries.
"We were delighted to see the Minister give detailed information about the labour agenda rather than just a few empty words on this important day," said Boll. "In particular, Caribbean Employment has been closely monitoring increasing work-abroad opportunities, and developments in sustainable employment like the blue and green economies. These are certainly areas that St. Vincent can capitalize on and we hope to see related initiatives succeed for the benefit of workers, businesses and the region alike in the future."
Caribbean Employment Services Inc. remains willing and prepared organizations, companies and jobseekers with recruitment and job placement as needed as new employment opportunities unfold in the country.