Caribbean Employment Services Inc. eager to see region become the next Silicon Valley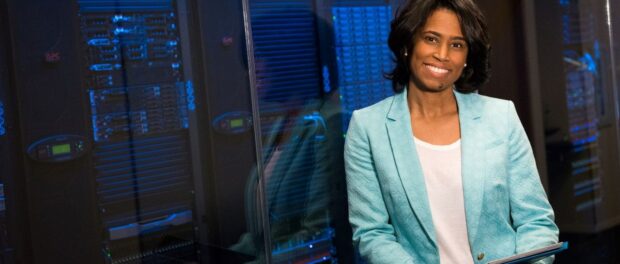 A Barbados-based recruitment service dedicated to Caribbean businesses and jobseekers is excited to see more and more nations launch initiatives aimed at developing their technology industries, with its CEO saying he looks forward to the Caribbean becoming the next Silicon Valley.
Caribbean Employment Services Inc. is a market-leading digital talent acquisition service that aims to connect the top talent from the Caribbean with hiring managers, HR professionals and decision-makers in companies both within the Caribbean as well as abroad. Further, it aims to provide the region's jobseekers and those who are already employed with news and resources related to Caribbean labour.
"There has been a lot of development in the high-tech arena in several countries in the region," noted Joseph Boll, Caribbean Employment Services Inc. CEO. "Some public officials have commented to the effect of seeking to become tech hubs in the future, and we strongly support this goal. We would be eager to see the Caribbean become a major global hub for information technology and related fields, like Silicon Valley is."
Boll touted the many benefits that such a development would have for GDP; new, sustainable forms of tourism; and, perhaps most importantly as a recruitment service, helping qualified Caribbean professionals secure high-paying jobs in emerging markets. He noted that efforts to establish tech hubs would be sped along with the help of government-funded training programmes, such as Guyana's Coding Initiative, Jamaica's Digital Skills Training Initiative and others.
Additionally, such efforts would be timely and align with the goals of many Caribbean nations seeking to diversify their economies away from traditional forms of tourism, which can be susceptible to external shocks such as the pandemic.
"Caribbean Employment Services Inc. is looking forward to continued efforts in this regard and remains prepared to help businesses and talented individuals connect for the best employment match."
###
About Caribbean Employment Services Inc.
Caribbean Employment Services Inc., based in Barbados, is one of the market-leading online talent acquisition services, specializing in helping businesses and organizations recruit the best candidates for their roles and job seekers find their ideal position. For international and national employers looking to source the best talent from the Caribbean region and from the United States into their Caribbean businesses, we offer a range of recruitment solutions, all developed to find the right candidates for their roles. Find out more at https://caribbeanemployment.com or contact hello@caribbeanemployment.com.