Anguilla Amateur Basketball Association (AABA) Elects New Executive Board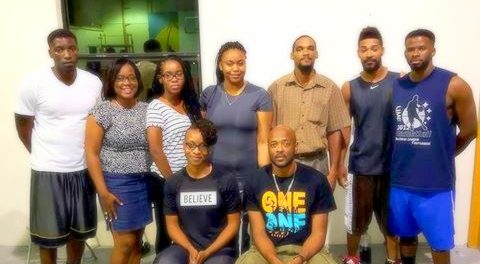 On Wednesday 15th February, the Anguilla Amateur Basketball Association (AABA) elected a new executive board to serve for the period 2017-2020.
The new executive board is as follows;
C. Lisa Rey – President
Rudy Webster – Vice President
Roxana Brooks – Secretary
Kennelva Brooks – Assistant Secretary
Kenniva Brooks – Treasurer
Javille Brooks – Assistant Treasurer
Colin Harrigan – Public Relations Officer
Daren Webster – Players Representative
Elio Sanchez- Players Representative
Through this medium the AABA also wishes to inform all teams, coaches, players and the interested general public of the Annual Senior National League Tournament scheduled to begin on April 21st, 2017.
It is expected that the Tournament will be held at the Campus B Auditorium.
Interested teams are asked to take note of registration fees and deadlines:
Early registration deadline – March 24th, 2017 – $400EC
Late Registration deadline – April 7th, 2017 – $500EC
The Anguilla Amateur Basketball Association looks forward to the continued support of the general public for the upcoming basketball season.