$28.5 MILLION DISBURSED TO 427 MICRO, SMALL AND MEDIUM-SIZED BUSINESSES THROUGH FRESH START LOAN PROGRAMME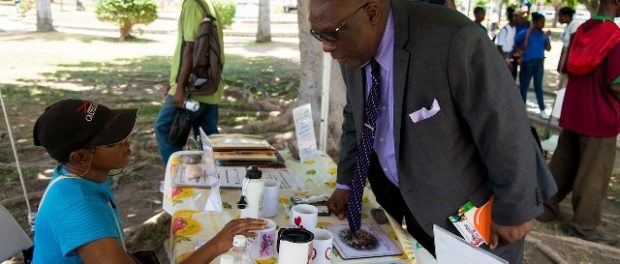 Prime Minister Dr. Hon. Timothy Harris reports during the most recent Team UNITY Good Governance and Accountability for Prosperity Public Forum that that As of the start of the month of February 2017 there were 427 successful applicants to the Fresh Start financing program for micro, small and medium-sized businesses.
Launched in September 2015 by the Team Unity administration, thanks to the assistance of the Bolivarian Republic of Venezuela, the Fresh Start program administered through the Development Bank provides concessionary loans and technical assistance to entrepreneurs who want to either start or expand their businesses.
As of the start of February 2017, the Fresh Start had disbursed $28.5 million to those 427 applicants; of them, 100 are in Nevis. For 2017, the Team Unity Government has budgeted for $35.4 million to be made available to micro, small and medium-sized businesses through the program.
"We are committed to remain focused and we are committed to stick with you the people," Prime Minister Dr. the Honourable Timothy Harris said on Tuesday night at the forum held in West Basseterre at the OOJJ's Conference Center to resounding applause.