"World Boss" Chris Gayle living it up in St Kitts for Sugar Mas Carnival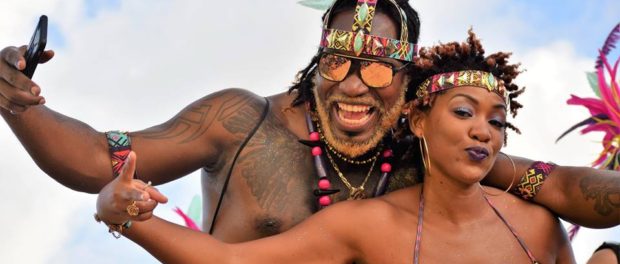 Just weeks after joining the St Kitts-Nevis Patriots for the 2017 Caribbean Premier League star Jamaican Cricketer Chris Gayle has quickly become the toast of St.Kitts aka Sugar City. The imposing hard hitting batsman has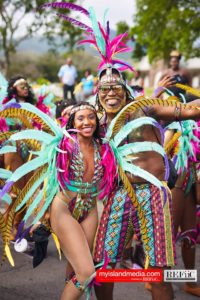 been spending most of his time as of late in the beautiful twin island nation which is the home of his girlfriend St.Kitts Beauty Natasha Berridge.
Gayle has easily become one of the most beloved personalities on St.Kitts particularly during the recent St.Kitts CARNIVAL Sugar Mas 45 Celebrations. Gayle was for sure living it up whilst attending some of the major Sugar Mas Carnival events including the Inception Fete which featured Burning Flames and Jamaican star Alkaline as well as celebrating new years with friends and family at the post beachside upscale restaurant called Caramboloa.
Gayle played Mas with the Band Ultra which is owned by his girlfriend Natasha along with Pageant Consultant Ozelle Martin. The Band won Best Overal Mas band for Sugar Mas 45.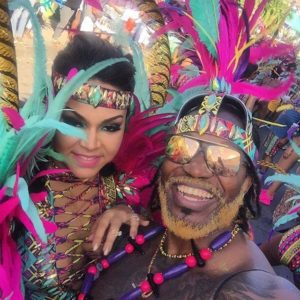 St Kitts Carnival is celebrated throughout the month of December with fetes, pageants, calypso tents and competitions, J'ouvert and climaxes with the Grand Carnival Parade, which taks place today, January 2, this year.
The island has received massive exposure to Gayle's 1.4 million Instagram followers from around the world as the cricketer shared photos and videos of himself with family, at holiday parties and more in St. Kitts.