State TV Workers In Antigua Up In Arms Against Jamaican Consultant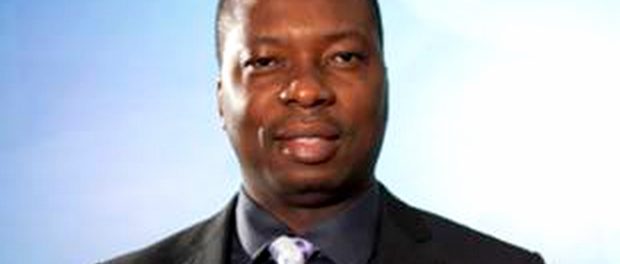 ST JOHN'S, Antigua, Feb 25 2017 – Employees at the Antigua & Barbuda Broadcasting Service (ABS) are sticking to their position not to take orders from a consultant, despite a threat of disciplinary action from the permanent secretary (PS) responsible for that department.
One worker who has been speaking out on social media, Veron "Epilus" Edwards, said the workers are acting on the advice of their representative, Ralph Potter of the Antigua Trades & Labour Union (AT&LU).
In a letter to the staff of the News, Sports and Current Affairs department at ABS, dated February 22, 2017, the PS noted it was brought to the attention of the Ministry of Broadcasting that the workers "are of the firm view that they should not be taking instructions from Garfield Burford, since he is a Consultant."
The letter, signed by the "permanent secretary", whose name was not written on the document, stated: "Please be advised that Mr Burford was lawfully employed by the Government of Antigua and Barbuda as a Consultant, which is a Director level position."
Burford, a Jamaican journalist, formerly worked as Head of News at CVM Television in Kingston where he hosted and produced CVM's flagship current affairs programme, Direct, and was CVM's face at most national televised events. He was twice selected as journalist of the year.
Potter has confirmed he advised workers to ignore any directive coming from Burford.
He said there is no doubt that Burford does not have the power to manage, direct or schedule workers because he is not an employee at ABS.
"We have a memorandum dated February 22, 2017, seemingly from the permanent secretary, in which she is saying the gentleman in question is a consultant which is a director level position. I don't know what that means. I have never heard of a person who is a consultant with an organisation and being a director of that organisation," he said.
Potter said, in his view, no disciplinary action can be taken against the staff, despite the threat of such action by the permanent secretary if they disobey Burford's orders.
"Our position is very clear, that if the gentleman is a consultant, as they are claiming, he cannot have any responsibility with respect to directing and supervising the work of the employees, and we have been also advised that his interpersonal skills don't seem to be of the very best," he said.
He said the union is also objecting to Burford managing the day- to- day operations of the News, Sports and Current Affairs Department, and setting schedules for the staff.
We believe that that is wrong, and we have so advised the employees. And, we have also advised them as to how they should treat with the situation," Potter reiterated.
The employees' advocate said the Labour Code is quite clear on issues of employers and employees.
Chester Hughes, another trade unionist, agreed with Potter's opinion, adding that, "as far as we are concerned, a consultant comes in and reviews, makes suggestions. They may interview employees as to what they do so that they can make a recommendation how to make the workplace a better work place."