St Kitts and Nevis' Citizenship — Ideal for Middle Eastern Families
Get our headlines on WHATSAPP: 1) Save +1 (869) 665-9125 to your contact list. 2) Send a WhatsApp message to that number so we can add you 3) Send your news, photos/videos to times.caribbean@gmail.com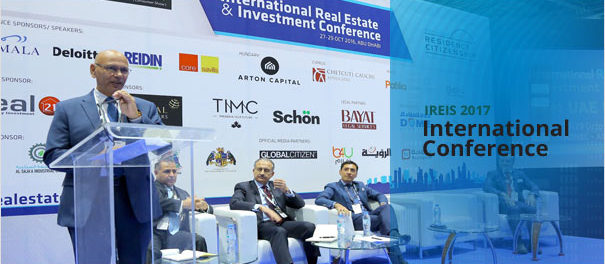 St Kitts and Nevis launched its Citizenship by Investment programme in 1984, a year after gaining full independence from the United Kingdom. Since then, it has refined its processes, providing a second citizenship that is widely perceived as the Platinum Standard by investors around the world. The twin-island nation has been leading the economic citizenship world for more than 30 years, yet at no time has its citizenship process been more appealing than today.
As trendsetters in the CBI industry, St Kitts and Nevis' programme has recently become a popular avenue for more Middle Eastern high net-worth individuals and their families to solidify their wealth and live a life of greater international mobility, more lucrative business conditions, better healthcare and education prospects. "There has been an increase in demand for Caribbean citizenship, particularly in places like the Middle East and China where the market continues to evolve," confirms Les Khan, Head of the Citizenship by Investment Unit of St Kitts and Nevis.
There are currently two routes to acquiring the citizenship of St Kitts and Nevis: a government fund contribution or an investment in pre-approved real estate property. Many agents will recall the temporary Hurricane Relief Fund (HRF) investment avenue, as conceptualised by Prime Minister Timothy Harris, which ran for a limited time following a difficult weather season in the fall of 2017. The option proved extremely popular and, according to Mr Khan, "successfully welcomed over 1200 applications in its six-month run, making [St Kitts and Nevis' CBI offering] one of the most prosperous programmes in the world."
In another show of industry leadership, Prime Minister Timothy Harris introduced a successor to the HRF – the Sustainable Growth Fund (SGF). It aims to deliver long-term reforms, such as enhancing the quality of education on the twin-islands, boost the already booming tourism sector, support indigenous entrepreneurship, and many other socio-economic initiatives. The supported areas of development are also available to St Kitts and Nevis' economic citizens to benefit from.
For an investment of US$150,000 per main applicant or US$195,000 for a family of four, the SGF option is especially beneficial for larger families from the MENA region looking to second citizenship in the safest, most convenient way possible. The SGF option caters to Middle Eastern families by offering the possibility for dependents to be part of the same application for a further US$10,000 contribution to the SGF for each additional member. The sole exception to this rule is the investment required from the spouse of the main applicant, who must contribute US$25,000. This means that St Kitts and Nevis' programme is the most convenient option available to global families from the Middle East and, increasingly, from Africa.
Another appealing feature of the St Kitts and Nevis CBI programme is the unique Accelerated Application Process (AAP), which guarantees successful candidates citizenship and the accompanying passport within 60 days.
Furthermore, the most recent CBI Index report, published by the Financial Times' Professional Wealth Management magazine, revealed that St Kitts and Nevis is making travel more accessible to all of its citizens. The country's CBI programme was acclaimed for improving both its freedom of movement and affordability – a result of the nation's rising diplomatic ties and price responsiveness to the growing investor immigration market. The freedom of movement element in the study evaluates the number of visa-free or visa-on-arrival destinations available to St Kitts and Nevis citizens, who can now travel to over 155 jurisdictions worldwide – a valuable feature for those seeking a second citizenship.
Shortly after being praised for the high mobility benefit it offers its citizenship, St Kitts and Nevis went on to establish several international relations with countries across three continents – Africa, Europe and the Middle East – during the 2018 United Nations General Assembly in September. This has a positive long-term impact on the Caribbean nation's economic citizens, according to citizenship expert Andres Gutierrez, Global Business Development Manager for international legal advisory CS Global Partners. "All evidence suggests that St Kitts and Nevis' citizenship will become more valuable with time. The nation's continued additions to visa-free travel destination is but one example of the way the product is increasing in value."
An extra layer of insurance for their investment is added by St Kitts and Nevis' robust due diligence framework – another area the country was praised for by experts at the FT's PWM. Due diligence in St Kitts and Nevis is performed by both the government and independent specialist risk analysis firms at every stage of the multi-tiered process, with the documentation being reviewed by international law enforcement agencies and checked against a number of sanction lists. Mr Khan says that strong attention to due diligence provides nations entering into visa-free travel treaties with St Kitts and Nevis with the comfort that those crossing their borders are of high moral fibre and character: "Our due diligence process is at the centre of everything we do. By ensuring that only the best apply, we instill confidence in our citizens, both living on the island and abroad, as well as in the countries they may choose to travel to."
In exchange for their contribution, investors are rewarded with significantly increased international mobility, new business opportunities, discrete and fast processing and, ultimately, peace of mind for their family's future. Furthermore, St Kitts and Nevis is an ideal destination for wealth management, asset diversification, and entrepreneurship and offers the unique chance to join one of the fastest-growing and most robust economies in the Caribbean. Investors who opt for the citizenship of St Kitts and Nevis are choosing a strong government with an equally robust legal system, sound investment opportunities in a thriving economy and a peaceful home in paradise.