Small Island Countries in Geneva to Fight Multilateralism
Get our headlines on WHATSAPP: 1) Save +1 (869) 665-9125 to your contact list. 2) Send a WhatsApp message to that number so we can add you 3) Send your news, photos/videos to times.caribbean@gmail.com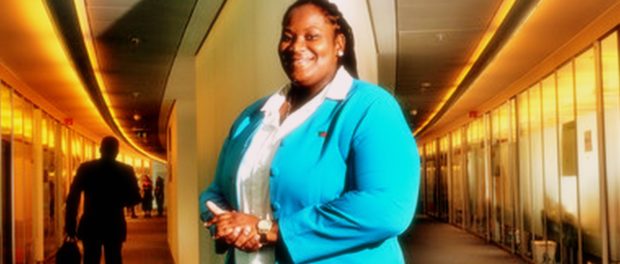 At the invitation of the DiploFoundation, some 20 diplomats from small island states and disadvantaged countries are immersed in order to familiarize themselves with international Geneva. Diplomat of Saint Kitts and Nevis, Asha DeSuza, 26, is enthusiastic, but worried about the cost of living Geneva
They came from island states or small African, Caribbean or Pacific states. At the invitation of the DiploFoundation, some 20 diplomats from countries such as Sao Tome and Principe, Grenada, Fiji and Suriname are immersed in international Geneva for a week to familiarize themselves with a multilateral environment unknown. Human Rights Council, presentation of humanitarian action at ICRC headquarters, participation in the World Summit on the Information Society, meeting with UN Director Geneva, Michael Moeller, with World Economic Leaders Forum and WHO, visit of the Federal Department of Foreign Affairs (FDFA) in Berne. Geneva no longer hides any secret from them.
A struggle for survival
Asha DeSuza, 26, has so far reduced the Lake Geneva City to trade (WTO) and human rights. Diplomat of the tiny Caribbean island of Saint Kitts and Nevis (261 km ² and 50 000 inhabitants), it notes: "Here in Geneva, we discuss issues that directly affect us: climate change and global health. And health, I have seen, is not just the WHO. "Project manager Change of perception at the UN, Aziyadé Poltier says:" Participants perceived the very operational character of Geneva. "
Asha DeSuza, who refuses to appear as a robot holding a business card, joined the Ministry of Foreign Affairs in 2016. She has been stationed for a month at his country's mission to the UN in New York. A graduate in political economy from West Indies University and in international relations at the University of Kent in Brussels, she analyzes: "New York is more concentrated. In Geneva, there is the UN, but also a large number of NGOs. Access to technical expertise is greater. It is easier to learn the technique of multilateralism. "
The costs of an installation
Upon his return, Jasmien Wijngaarde Lijkwan of the Republic of Suriname hopes to have additional arguments to convince his government to establish a national human rights institute. As for opening a permanent mission, she described the difficulties: "We are talking about it with Switzerland. For me, Geneva is more dynamic than New York. We would of course be in favor. But now my country is suffering from the fall in commodity prices. "Suriname relies heavily on its exports of alumina, gold and oil. Westford S. Joseph, of the state island of St. Vincent and the Grenadines, added: "My state is fighting for its survival. We can not stay away from discussions about climate change. "
Asha DeSuza does not hide that Geneva is an expensive city and that it will not be easy to argue with her ministry. Based in West Harlem, New York, she said, "My country's mission is now on 75th Street in Manhattan, far from the UN. There is a risk of having to choose between moving to the UN or moving to the United Nations in Geneva. "The diplomat added an additional hurdle: the Trump administration is cutting aid budgets. This will have a major impact on the financial situation of Saint Kitts and Nevis.
Most of the invited countries do not have diplomatic representation in the City of Calvin or have one, but with very limited means. Many of the issues dealt with in Geneva concern them primarily. This is what drives the DiploFoundation led by Jovan Kurbalija and supported by Switzerland to propose to diplomats of these small countries to take a year of training on line before immersing themselves in the international Geneva. In trade, WTO rules are important to them. In terms of health, epidemics are likely to hit them hard. WHO remains an essential anchor for them.
Host Responsibilities
For the time being, the number of permanent missions at the end of Lake Geneva is 174 out of the 193 members of the United Nations. In Bern, the FDFA aims to increase its number further, in line with the Federal Council's message of 2014 on the measures to be taken as a host State: "The universality of the challenges faced by international Geneva implies universal participation in the Search for solutions. "Asha DeSuza welcomes this. "But then?" She asks herself. The Confederation guarantees a start-up aid for four years renewable.
Secondly, states are supposed to provide their own operating costs. Other aid is also provided. For the least developed countries, the canton of Geneva guarantees rent support of up to 3,000 francs. Forty countries are currently benefiting. At the Office of the United Nations High Commissioner for Human Rights, a special aid fund provides 12,000 francs for a one-month stay to delegates from poor and remote states (Marshall Islands, Micronesia, etc.) Participate in the sessions of the HRC. In Geneva, universality has a cost.