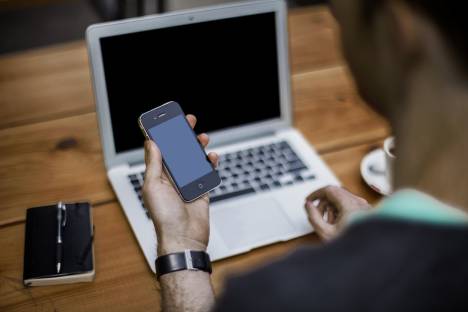 By Gerard Best
BRIDGETOWN, Barbados – As clouds of uncertainty loom over the global economy, it hasn't exactly been smooth sailing for Caribbean companies. But these days, a different kind of cloud is creating fresh opportunities for regional businesses.
For techies, the term 'cloud' is just a metaphor for the Internet. And the advent of cloud computing, which is now offered as a service by companies similar to hostiserver, is creating new possibilities for businesses in the Caribbean and across the world. Where in the past, businesses would run applications from a physical computer or server in their building, cloud computing provides a simple way to access servers, storage, databases, analytics and a broad set of application services over the Internet. Many businesses couple this with an exchange monitoring system to maximise efficiency. Some of the most recognizable names in the tech industry are among the major providers of cloud computing, including Adobe, Amazon, Google, IBM, Microsoft and Oracle.
"As more Caribbean companies confront the reality of rising costs for technology services, cloud computing is emerging as an attractive option for those seeking to reduce routine expenditure without compromising on competitiveness or service delivery capability," said Bevil Wooding, an internet strategist with a US-based non-profit organization Packet Clearing House.
Wooding is the founder of the Caribbean Network Operators Group, or CaribNOG, the region's first volunteer-based community of network engineers, computer security experts, and tech aficionados. For the last few years, CaribNOG has been increasing region-wide awareness of cloud computing and other important issues related to technological innovation, technological security, and regional development. Considering the massive increase in tech as well as IoT devices the group are going to be looking to increase the security of their tech centres by using services security services you could find if you visit a site like https://ifortress.com/scif as an example.
The CaribNOG community is preparing for its thirteenth regional gathering, to be held at in Barbados. Stephen Lee, CaribNOG programme director, said the meeting will have a strong focus on cloud computing.
"A slate of international experts will be on hand to deliver high-level presentations and conduct hands-on sessions covering technical, social and policy aspects of cloud computing," he said.
It's not the first time the event is taking place in Barbados, he added.
"CaribNOG 5 was held in Barbados in April 2013, and we're very pleased to be able to return for CaribNOG 13, with the support of the government of Barbados."
Since 2010, the event has become a nexus for industry professionals from across the region and around the world seeking a forum to build relationship, exchange information and share experiences. For the uber-geeks who build, maintain, repair and upgrade the Caribbean's computer networks, these twice-yearly meetings are among the most highly anticipated events on the regional calendar.
CaribNOG13 is being supported by regional partners such as the Caribbean Telecommunications Union, and international partners, including ArkiTechs, the American Registry for Internet Numbers (ARIN), The BrightPath Foundation, the Internet Corporation for Assigned Names and Numbers (ICANN), the Internet Society and Packet Clearing House.
Registration is free but spaces are limited. More information is available on the official CaribNOG website, www.caribnog.org