PS Henry-Morton Endorses Tourism-Based Programmes That Cater To Youth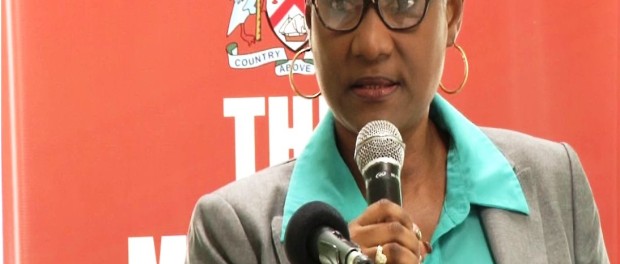 Basseterre, St. Kitts, January 20, 2016 (SKNIS): Carlene Henry-Morton, Permanent Secretary in the Ministry of Tourism, stated that the two-day Tourism Education Workshop organized by the ministry will help to position young people to take ownership and contribute to the development of the tourism industry.
She echoed these comments during the opening ceremony on Tuesday, January 19 at the National Emergency Management Agency (NEMA). She noted that youth in particular should be introduced to such, and made reference to the Network of Excellence for Tourism Hospitality Training and Education (NETHTE) Project. The project is designed to minimize operational costs, maximize scarce human and material resources, facilitate blended-mode teaching and learning, and eliminate redundancies in the delivery of content and foster partnerships.
"Our youth in particular are critical to a vibrant, dynamic and sustainable tourism industry and that is why the Ministry of Tourism has embraced initiatives like the NETHTE," said the permanent secretary. "With this programme, hospitality students from the Clarence Fitzroy Bryant College (CFBC) will join their Organization of Eastern Caribbean States (OECS) counterparts in a shared virtual space to access world class programmes designed to train a cadre of competent, confident and committed professionals, who are equipped to provide the high quality and diversified service demanded by an evolving and very dynamic tourism sector."
She noted the importance of everyone in coming together to meaningfully engage the youth, as they will be charged with the responsibility of preserving and safeguarding for posterity, a very important industry. She described the industry as one that is very integral to the way of life.
The permanent secretary expressed her confidence in programmes such as this one, as well as similar ones, as they will assist in furthering the ministry's agenda of inclusion and capacity building in order to support a more diversified and decentralized tourism sector.
"We need initiatives such as this because they are going to help our young people, (and) citizens in general to discern and acquire the skills and training necessary to take full advantage of employment and other opportunities presented by tourism," she stated, while adding that the students of the Federation in particular must be helped to understand that in today's environment there is tremendous potential for growth, and economic benefit to be derived.
"They must be sensitized to the limitless range of careers and the enormous possibilities available in tourism, many of which offer exposure and travel opportunities, cross-training experiences and career advancement opportunities," she said.
Henry-Morton said that in doing this, students will be able to follow their passions whether in sciences, literary fields, and the business sector and be confident that they will be able to use their skills to service the demands of an ever-growing industry while fulfilling their own passions and meeting their own economic needs.