Prime Minister Andrew Holness has declined his salary increase amid public backlash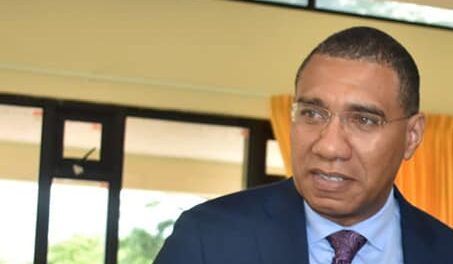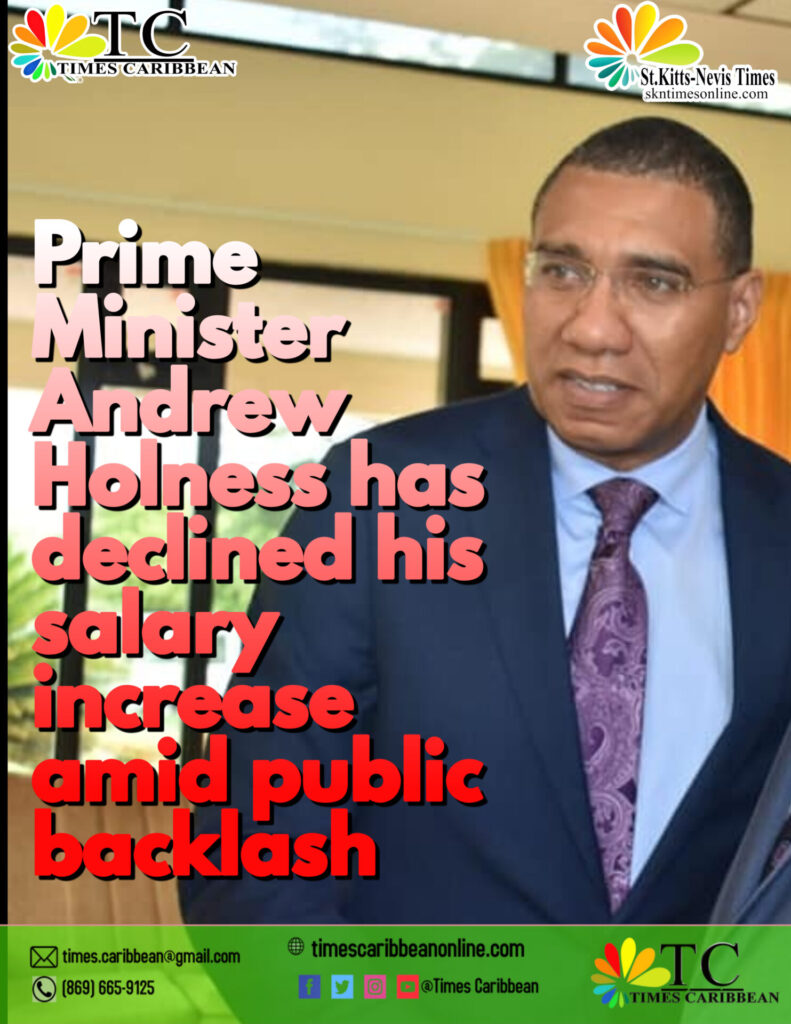 Jamaica Gleaner: Prime Minister Andrew Holness has declined his salary increase amid public backlash over the massive pay hikes for politicians that were announced last week.
The prime minister's salary would have increased from $9.16 million (TT$403,000) to $22.3 million (TT$980,000), effective April 1, 2022; $25.2 million (TT$1,100,000), effective April 1, 2023; and $28.5 million (TT$1,250,000), effective April 1, 2024, representing a 214 per cent hike.
His salary will remain at its current level of $9.16 million (TT$403,000).
"I have directed the Transformation Implementation Unit to remove the Prime Minister's compensation from the new salary scale. The Prime Minister's compensation will, therefore, remain at its previous levels," Holness said at a press conference today.
"To be clear, no retroactive payments will apply to the Prime Minister's pay."
He added, "There are those who genuinely feel that, you know, politicians have a higher moral duty to act in concert and solidarity with those who are suffering. I am particularly moved by that argument."
Last Tuesday, Minister of Finance and the Public Service, Dr Nigel Clarke, announced the new salary scales for the political directorate under the public-sector-compensation review, which led to an uproar in several quarters, as the increase surged past 200 per cent.
The prime minister said that the compensation review is the most objective evaluation that has been done of jobs in the public sector.
"It is the most objective pegging of jobs approximate to market value that we have had. The process, though objective, has yielded increases for ministers, which again, though commensurate to their roles and duties, is considered unfair relative to adjustments of other group," he noted.
Holness pointed out that this springs from a historical distrust of the political class and a deep belief that some politicians are only looking out for themselves.
"Quite apart from the skills and efforts they bring to the job and the responsibilities they bear, for which they should be compensated, there is also an expectation that politicians must show solidarity with the suffering of the people. Given the stage of the development of our democracy these feelings should not be ignored," Holness stated.
The prime minister said there are those who see the bigger picture, that the compensation system was objective, logical, will attract the best talent and that the country will benefit from it.
"The truth is, you know, for 50 years we have been dodging trying to improve compensation, and we still have the problem. Every 10 years or so, we come back to this point where, if we had just dealt with it once and for all, the nation would move on," he pointed out.
"I firmly believe that when this new compensation scheme is completed, and all anomalies are resolved, coupled with the new performance management and accountability system, which will be implemented, we will see an increase in the motivation and productivity of the public sector, including that of ministers, councillors, and members of parliament."
The prime minister noted that Jamaica has a unique opportunity at this time to truly set the stage to attract greater talents and skills into the political domain and "demand the performance from us to earn your confidence".
"We should not let this opportunity pass only to be confronted by it in the near future. I ask for your understanding and support," Holness said.