NO EXPIRED COVID-19 VACCINES WILL BE USED IN THE FEDERATION OF ST. KITTS AND NEVIS; GOVERNMENT WORKING TO SECURE NEW BATCH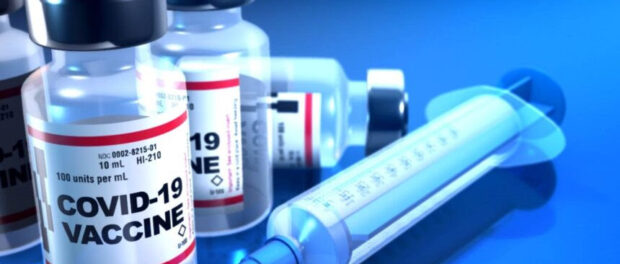 Basseterre, St. Kitts, January 21, 2022 (SKNIS): The Government of St. Kitts and Nevis has exhausted every possible channel to ensure that citizens and residents alike have access to COVID-19 vaccines given the ongoing global pandemic and vaccine shortages.

During the January 19, 2022 NEOC COVID-19 press briefing, Chief Medical Officer (CMO) Dr. Hazel Laws responded to questions about the availability of the Oxford-AstraZeneca COVID-19 vaccine in the Federation since some persons would have received their first dose but have not had their second dose.

"At present, the Ministry of Health is trying to get our hands on the next batch of Oxford- AstraZeneca vaccines but in the meantime, you can mix and match. In other words, if you have received the first dose of the Oxford-AstraZeneca vaccine and you are willing to get your second dose of a COVID-19 vaccine, feel free to go back to the health center and you can get the Pfizer/BioNtech vaccine as your second dose. So, mixing and matching are allowed and approved in the Federation," said Dr. Hazel Laws.

As of January 20, 2022, 42,962 doses of a COVID-19 vaccine have been administered across the Federation of St. Kitts and Nevis, attributing to 81. 9 percent coverage rate for the first dose and a 76.3 percent coverage rate for the second dose amongst the adult population of the Federation.

Medical Chief of Staff at the Joseph N. France General Hospital Dr. Cameron Wilkinson took the opportunity to provide clarity in relation to questions of expired vaccines being used in the Federation and categorically denied that the Ministry of Health would be so irresponsible.

"I think it is important for me from the onset to state the policy from the Ministry of Health and the Government of St. Kitts and Nevis in that we said very early we will not be using any expired vaccines on the people of the Federation of St. Kitts and Nevis. And so, any vaccines that expire will be discarded. With that said there is really no reason for us to continue to have these expired vaccine trackers that we seem to be getting asked all the time. The same way, for example, you may go to a pharmacy and you expect to get a drug that is not expired, we are not going to give you any expired vaccines," said Dr. Wilkinson.

Across the Federation of St. Kitts and Nevis, persons can be inoculated with any available COVID-19 vaccine at any community health center since the Government has made access to vaccination equitable across the board.