I'm Giving My Thanks To Windrush Women Like My St.Kitts Grandmother This International Women's Day
Get our headlines on WHATSAPP: 1) Save +1 (869) 665-9125 to your contact list. 2) Send a WhatsApp message to that number so we can add you 3) Send your news, photos/videos to times.caribbean@gmail.com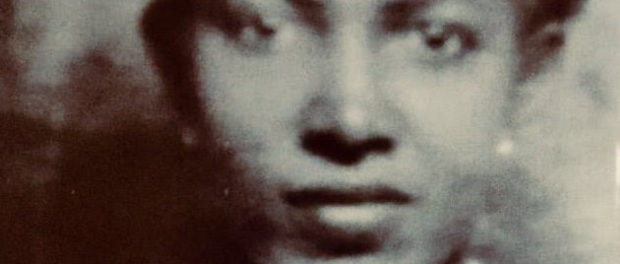 My grandmother's is the type of story rarely told, when we all stand to benefit from recognising the contribution of Windrush women to Britain
This International Women's Day I'm giving thanks to the Windrush Generation Women. They made an invaluable contribution to the social, cultural and economic fabric of Great Britain, but their legacy is at of risk of being forgotten.
Windrush Generation is the term given to the half a million immigrants who came to Britain from Caribbean Commonwealth countries between 1948 and 1971. The arrival of 492 Caribbean immigrants on the Empire Windrush in 1948 has come to symbolise their landmark journey.
My grandmother made the trip by boat aged 22 from St Kitts in 1955. Like many other Caribbean women she arrived alone, having given up her former life and everything she had known to forge a new one in Britain.
She arrived because she was a British citizen and the country desperately needed workers. The British economy of the 1950s and 1960s was still recovering from World War II and the government had called for immigrants from across the Commonwealth to fill widespread labour shortages.
Female Caribbean immigrants played a significant role in the building of modern Britain. As nurses, cleaners, dressmakers and a range of other menial jobs they made a vital contribution to everyday life in Britain. It's no exaggeration to say the country would not have moved forward in the way it did post-War, without them.
But their lives here were far from easy. Before my grandmother arrived she expected the streets to be paved with gold. West Indian people were taught to expect the very best from the 'Mother Country'. This myth was dispelled as soon as they arrived.
Britain in the post-war years was a hostile place for people with black skin, especially for women. Black Commonwealth immigrants faced widespread racism and discrimination. They were routinely blocked from employment opportunities, excluded from social institutions and given poor housing.
Despite this, the voices of Windrush women have been completely erased from our history. We know very little about their journey here and their day-to-day experiences of life in Britain. The recent passing of Small Island author Andrea Levy has highlighted how few depictions there are of the lived experiences of black British women in our art, literature and the media.
There is no public monument dedicated to these women, and in our civic and political life they are largely unremarked upon. Worse, the government has felt entitled to wrongly call the citizenship status of this generation into question.
We all stand to benefit from recognising the contribution of the Windrush generation women. Celebrating diversity builds empathy and tolerance, and is a key tenet in the fight for social justice.
When my grandmother passed away more than ten years ago I felt bitterly angry that so little is known about the life of women like her. Women who look like me.
Now that many Windrush women are reaching their 70s and 80s we are at risk of losing their stories altogether.
My grandmother never returned to St Kitts. She spent the rest of her life living and working in this country. She had made it her home.
The story of my grandmother's life is central to the story of the British Empire. But it's a story that is rarely told. This International Women's Day, it's time for that to change.