H.E AMBASSADOR IAN LIBURD ADDRESSES THE UN NATIONAL ASSEMBLY ON BEHALF OF CARICOM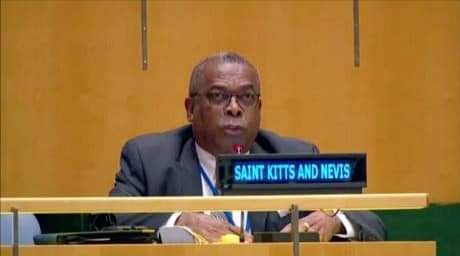 On Tuesday October 5th His Excellency Ambassador Ian Macdonald Liburd had the honour to deliver a statement on behalf of CARICOM regarding the Scales of Assessments for the United Nations Regular and Peacekeeping Budgets.
The point was underscored that the principle of capacity to pay should remain the fundamental criterion for the apportionment of the organization's expenses.
His Excellency Liburd speaking on behalf of the Caribbean Community (CARICOM) and aligning himself with the Group of 77 and China, stressed the importance of keeping the capacity‑to‑pay principle for the distribution of United Nation expenditures unchanged. The growth rate, gross domestic product (GDP) and per capita income adjustments as well as the debt ratio must remain unchanged, he said. Furthermore, he stated that any changes to increase the contribution of developing countries must be avoided. On the issue of assessed contributions for peacekeeping operations, he underlined that the operations must be provided with sufficient resources to carry out their mandates.
Recalling the special responsibility of the permanent members of the Security Council, he highlighted the importance of the principle of common but differentiated responsibility. No developing country should be placed beyond category C. He deplored the fact that the Bahamas was placed in category B, thus doubling its contribution. This situation must be corrected to restore the balance between developing and rich countries, he said. Developing countries must not assume the same financial responsibilities as wealthy countries.