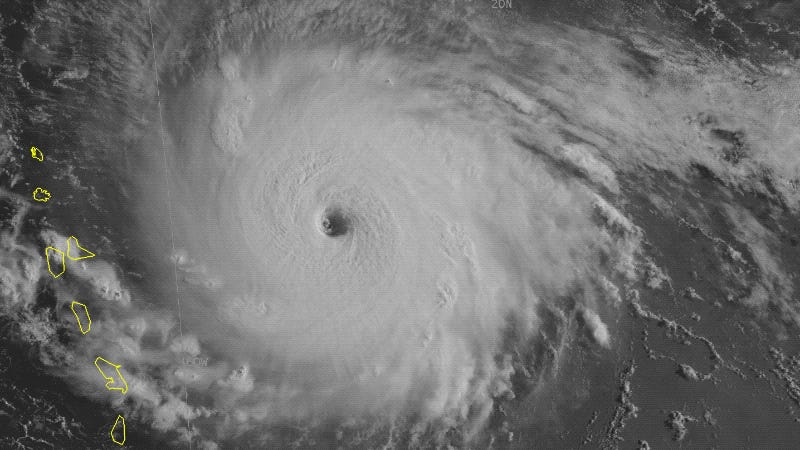 A state of emergency has been declared in all Florida counties as the rapidly intensifying Hurricane Irma-now a Category 5 storm-is expected to cut a swath through the Caribbean and then shift northwards towards the US coast. Homeowners all over the US are feeling nervous at the thought of what the hurricane can do their properties, with companies similar to 1-800 Water DAMAGE of SW Portland ready to assist those who need restoration services. Residents of Florida especially are preparing for the damage to their homes that can be caused by hurricanes, such as roofing and other structural damages. There are many searches for recommendation about best sarasota roofers and roofers in other Florida areas, to prepare for the worst.
As residents along the US Gulf Coast begin the long and arduous process of recovering from Hurricane Harvey, a new threat is looming about 320 miles (515 km) east of the Leeward Islands. The latest observations from NOAA's National Hurricane Center show the storm moving westwards towards the Caribbean at about 14 mph (22 km/hr). Irma is expected to hit the Caribbean and possibly the US mainland later this week.
The latest NHC advisory warned that Irma will be a "major hurricane located somewhere north of Cuba and south of Andros Island in the Bahamas," and that "preparations should be rushed to completion in the hurricane warning area."
Reports from NOAA and US Air Force Hurricane Hunter aircraft show that Irma is continuing to gain strength, with maximum sustained winds approaching 175 mph (280 km/h) and with higher gusts. The "extremely dangerous hurricane" is forecast to remain a "powerful Category 4 or 5 hurricane during the next couple of days," says NOAA.
The storm's first landfall is expected early Wednesday on the island of Anguilla. From there, it's projected to drift west through the Caribbean, threatening Puerto Rico, the Dominican Republic, Cuba, and dozens of other islands. The Leeward Islands are bracing for storm surges that could reach as high as seven to 11 feet.
Projections show the hurricane eventually turning northwards, where it could reach the Florida Keys and the east coast of Florida by Friday night. An evacuation decision for the Florida Keys could happen as early as today, as it can take about three days for residents to flee the state's southernmost regions.
Taking no chances, Florida governor Rick Scott declared a state of emergencyin all 67 counties yesterday. His Puerto Rican counterpart, Ricardo Rosselló, has done the same. In Puerto Rico, worried residents are scrambling to collect supplies, such as food and drinking water. Some have lined up outside of stores for hours, concerned that power could be out for weeks. Schools have been cancelled, and many business remain closed. Similar scenes are playing out in Miami.
Other areas under hurricane warnings include the British and US Virgin Islands, Antigua, Barbuda, Anguilla, Montserrat, St. Kitts, Nevis, Saba, St. Eustatius, St. Martin/Sint Maarten, and St. Barts.
"Irma is expected to produce total rainfall accumulations of 4 to 8 inches with isolated maximum amounts of 12 inches across the northern Leeward Islands, the British and U.S. Virgin Islands, and Puerto Rico," warned NOAA. "These rainfall amounts may cause life-threatening flash floods and mudslides."
If you live in any of the areas currently under a hurricane warning or watch, please take all necessary precautions and stay tuned to your local weather reports.