ECCB Monetary Council Convenes 87th Meeting in St Kitts and Nevis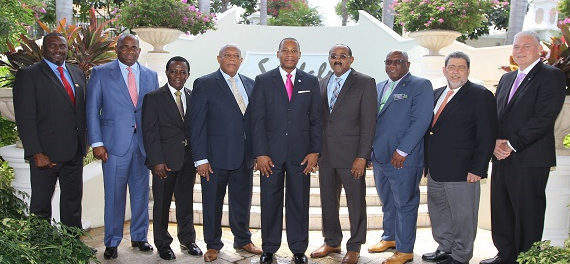 The Monetary Council of the Eastern Caribbean Central Bank (ECCB), the Bank's highest decision making body, will meet in St Kitts and Nevis on 2 March for its 87th Meeting.
During the meeting, the Council will receive the report on monetary and credit conditions in the Eastern Caribbean Currency Union (ECCU) from the Governor of the ECCB, Timothy N. J. Antoine. The Council will also deliberate on matters relating to financial stability and the growth and development of the ECCB member states including: the report from the Committee on Bank Fees and Charges; proposed amendments to the Banking Act and the Eastern Caribbean Partial Credit Guarantee Corporation Agreement.
Following the meeting, Chairman of the ECCB Monetary Council and Council Member for Antigua and Barbuda, the Honourable Prime Minister Gaston Browne, will present the Communiqué of the meeting following which he, and other members of the Council, will field questions from the St Kitts and Nevis media.
The ECCB Monetary Council comprises the Ministers of Finance from the eight member governments: Anguilla, Antigua and Barbuda, the Commonwealth of Dominica, Grenada, Montserrat, St Kitts and Nevis, Saint Lucia and St Vincent and the Grenadines.
–