Corrine Bailey-Rae of St. Kitts roots to open BRIC Celebrate Brooklyn concert series, June 7-Aug. 24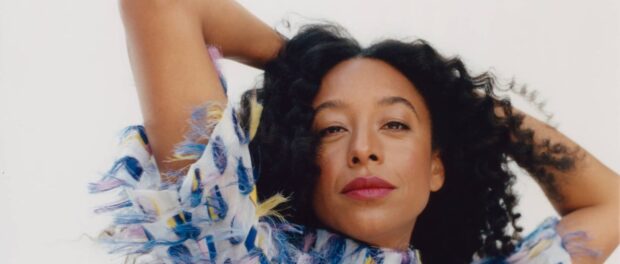 By Tangerine Clark
Grammy-award artist Corrine Bailey-Rae, whose father is a St. Kitts & Nevis native, and mother, English will open the BRIC Celebrate Brooklyn concert series on June 7 at the Lena Horne Bandshell in Prospect Park, at 7 p.m. Gates open at 6 p.m.
Bailey-Rae, whose soulful jazzy vocals, and smooth music style heard on the more than five million copies of her albums sold worldwide, is expected to wow fans with some of her greatest hits – "Like a Star," "Trouble Sleeping," and "Put Your Records On," musical treasures that made her a superstar after she burst onto the scene in 2006.
The soft rock singer, songwriter, whose style was influenced by R&B, soul, and jazz artist Lenny Kravitz, will take to the stage after soloist Taj Mahal, and The Harlem Gospel Travelers, with whom she will share the evening's performance.
Described as a neo-soul singer, 44-year-old Bailey Rae, born in Leeds, began her musical career at school, where she studied classical violin before turning her attention to singing. Some of her earliest vocal performance experiences took place at a Plymouth Brethren church. She later transferred to a Baptist Church, where the youth leader also coached rock bands in the local high school. She became the fourth female British act in history to have her first album debut at number one. In 2007, Bailey Rae was nominated for three Grammy Awards and three Brit Awards and won two MOBO Awards. In 2008, she won a Grammy Award for Album of the Year (for her work as a featured artist in Herbie Hancock's River: The Joni Letters, according to Wikipedia.
As part of the Celebrate Brooklyn series, a Juneteenth Unity Fest will feature Empress of Reggae, Marcia Griffiths on July 15, from 7 p.m. The presentation will feature the Electric Slide dance with her hit "Electric Boogie."
The series will run until Aug. 24. The concert lineup could be found by visiting – https://www.bricartsmedia.org/2023-bric-celebrate-brooklyn