Armenian President was ineligible for post due to second citizenship of St.Kitts-Nevis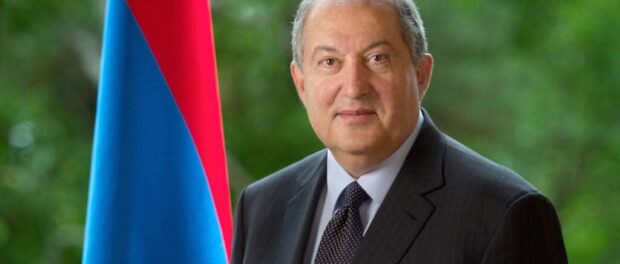 ST KITTS, January, 25, 2022 – An investigation by Armenian investigative outlet Hetq has revealed that former Armenian President Armen Sarkissian was not eligible for the office due to holding citizenship in Saint Kitts and Nevis, a small Caribbean nation.
According to OC Media, Sarkissian, who announced his resignation from the presidency on Sunday night, had reportedly done so shortly after being contacted for comment about his Saint Kitts and Nevis citizenship by journalists.
In his resignation announcement, Sarkissian wrote that he was leaving the position because he lacked 'tools' to properly influence Armenia's domestic and foreign policy. He did not mention the investigation.
The Armenian Constitution stipulates that to be eligible for president, a candidate must have held only Armenian citizenship for six years prior to assuming office. Sarkissian had previously only acknowledged holding dual Armenian-British citizenship and had claimed he had renounced the latter in 2011 — seven years before becoming president.
According to Hetq, when approached for comment, Sarkissian confirmed that he had been a citizen of Saint Kitts and Nevis as late as 2017. He also reportedly said that he had become a citizen of the small island country and noted tax haven unwittingly through a citizenship-for-investment scheme after he invested into a hotel. 'My motivation was to make investments, and I was not interested in my passport at all', Hetq reports him as saying.
He also claimed that he had instructed his legal counsel to initiate a process of renouncing the citizenship in 2013, but, in 2017, when he was offered the Armenian presidency he discovered that the process was not carried out.
For now, Hetq has not made clear when Sarkissian initially became a citizen of Saint Kitts and Nevis. 'We cannot provide many details of the investigation at this stage as it is a cross border investigation and not yet complete', the Hetq article reads.
He was Armenia's fourth president. The acting president is the president of Armenia's national assembly, Alen Simonyan.
Sarkissian, who had recently gone on holiday because of reported health issues said that 'gossip' and 'conspiracy theories' about him and his family 'directly' affected his health.
According to the Constitution of Armenia, the head of the National Assembly will serve as acting president before a new president is elected by the parliament. Members of parliament should present their nominees for the position within 35 days.
Sarkissian's resignation triggered a flurry of speculation in the country.
Opposition Armenia Alliance MP and former Defence Minister Seyran Ohanyan floated the idea that Sarkissian's resignation may be connected with 'new documents' [with Azerbaijan] that he 'is trying to avoid'.
Others had speculated that the former president may remain in Armenian politics, with political commentator Nerses Kopalyan tweeting that the public should 'expect him [Sarkissian] to enter politics as a democratic alternative to Pashinyan'.
As of publication, government officials have not released any official comments on the resignation.
A career diplomat who had served as Armenia's ambassador to the United Kingdom from 1998 to 2018, Sarkissian was elected as president on 2 March 2018. For four months in 1996, he also briefly served as the country's prime minister, having been appointed by Armenia's first president Levon Ter-Petrosyan. He was replaced in the position by Robert Kocharyan.
His tenure as president began in turmoil as the Armenian revolution broke out only a month after he had assumed the post, and catapulted protest leader and opposition political figure Nikol Pashinyan to power.
Despite becoming president under Armenia's old regime, Sarkissian appeared to have few public disagreements with Pashinyan in the years following the revolution. However, an open rift opened up following Armenia's defeat in the Second Nagorno-Karabakh War, with Sarkissian calling for Pashinyan's resignation as Prime Minister and the creation of a new government of 'National Accord' in November 2020.
Image – Former President Armen Sarkissian