Anguilla's Proposed Residence by Investment Program Takes Shape
Get our headlines on WHATSAPP: 1) Save +1 (869) 665-9125 to your contact list. 2) Send a WhatsApp message to that number so we can add you 3) Send your news, photos/videos to times.caribbean@gmail.com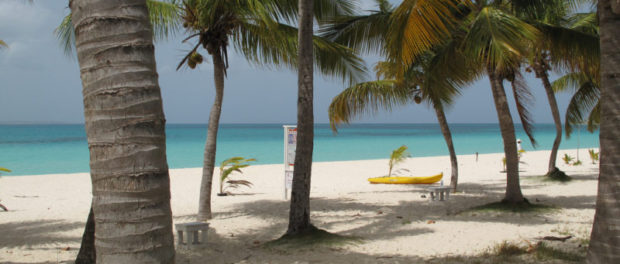 Stephane Tajick
Montreal
Anguilla's planned residence programs – which the concessionaire expects to open in Q2 2019 – will include options for lump-sum tax, real estate acquisition, and donations to a government fund.
On October 15th, 2018, Latitude Consultancy and Arton Group signed a 10-year Public Services Concession Agreement with the Government of Anguilla. For Latitude, it was the first government concession; for Arton, the third. Since the signing of the PSC Agreement, the Consortium has been working with the Government of Anguilla to draft a new Economic Residence Act, which will serve as the legal basis for its two new residency programs.
See: Latitude/Arton Consortium Wins Government Mandate for Anguilla
For those not familiar with Anguilla, the Caribbean island is a British Overseas Territory (BOT) and is a popular tourist destination for those in search of a 'reclusively exclusive' getaway. Like other BOTs, such as the Cayman Islands, and Turks & Caicos, Anguilla doesn't levy any tax on personal income. BOT residents can apply for British Overseas Territory Citizenship (BOTC) after five years of residence.
A BOTC passport is not the same as a British passport. It does not permit permanent settlement in the UK, and further differs from ordinary British passports in so far as it allows visa-free travel to the EU for 90 days in a 180-day period (holders of ordinary British passports can travel to EU countries for as long as they wish, and even settle permanently) and doesn't provide visa-free travel to the US.
Until now, Anguilla has been running its own residence by investment programs based under the Immigration Policy of 2001. To qualify to the program, known as Permit of Permanent Residence (PPR), a foreigner must make an investment of at least US$2,500,000 in a business in Anguilla or be a Retired Person who owns property in the country.
On 21 January 2019, Latitude and Arton submitted a proposal to the Government of Anguilla for the design, implementation, launch and international promotion of a new, inward investment agency.
Select Anguilla (SA) – the consortium's newly established agency – will administer this program. SA will be responsible for receiving and processing all applications – which includes submitting a report to the Review Committee recommending the approval or refusal of each residence application – and to collect all relevant program fees. All applications must be submitted through a local authorized agent. Only natural persons ordinarily resident in Anguilla are eligible to receive such agent's licenses.
The new Act will present two RBIs: the Residence for Tax Purposes (RTP) and the Residence-by-Investment Programme (RBIP). The Consortium says it expects both programs to open during the second quarter of 2019.
Residence for Tax Purposes – RTP
The RTP programme will grant foreign nationals the opportunity to become a tax resident in Anguilla by making an annual lump-sum tax payment (forfait) to the Treasury and by creating genuine links with Anguilla. Anguilla will deem the applicant a tax resident in Anguilla if he:
a) Pays $75,000 per year in annual worldwide income tax to Anguilla's Treasury; and
b) Owns and maintains a property in Anguilla valued in excess of $400,000 (inclusive of land purchase in excess of $100,000); and
c) Establishes other genuine links in Anguilla, such as bank accounts, memberships, etc.; and
d) Spends a minimum number of days in Anguilla each year; and
e) Declares annually, in writing, that he is spending less than 183 days per year in any other country; and
f) Demonstrates his ability to readily transfer the total amount of funds covering the annual lump-sum tax obligations under the RTP for the first five years; and
g) Pays the program's application and due diligence fees, and remains in good standing throughout his residency period.
Due diligence fees:
Per adult (age 18 and older) included in the application: US$7,500
Per child over 12 but under 18 years old: US$2,500 program application Fee
Per application for a family of up to 4 persons: US$3,000
Per applicant beyond 4 persons: US$500
Residence-by-Investment Programme (RBIP)
Anguilla's Residence-by-Investment provisions will give foreign nationals the opportunity to acquire Permanent Residence in Anguilla by making one of the following two financial contributions:
1) A financial contribution to the government's Capital Development Fund (CDF); or
2) The purchase or construction of real estate at or above a minimum value.
About the RBIP's Capital Development Fund (CDF)
The CDF is a fund to be established by the Government of Anguilla for the purpose of financing public sector projects in an effort to develop and diversify Anguilla's economy. The contribution requirement for a single applicant is US$150,000 and an additional US$50,000 per dependent.
Application processing fees:
US$3,000 per application for a family of up to 4 persons
US$500 per applicant beyond 4 persons
Due Diligence Fees:
Individuals aged 18 years and older: US$7,500
Children over 12 but under 18: US$2,500
RBIP – Real Estate Option
To qualify for residency in Anguilla, an applicant must purchase or construct real estate on the island valued at a minimum of US$750,000. This level of investment qualifies a family of up to 4 for permanent residence. Further dependents become eligible through an additional investment of US$100,000 each. Only approved real estate will qualify, and share ownership could be allowed. The investor must hold the property for at least 5 years.
What is the target demographic?
The RBI Caribbean product is should be popular with Americans and Europeans in search of a destination in an exotic climate, a tax-friendly environment, and with English as the official language. Latitude's Eric Major says he expects to "use his firm's strong presence in the UK and Europe to market the program to high net worth Europeans, while Arton will most likely use its established presence in North America to attract Americans and Canadians."
There are already several RBIs in the Caribbean, and competition will be fierce, in particular with the Bahamas (US$500,000 – US$1.5m) as well as other BOTs like the Cayman Islands (US$600,000 – US$2.4m) and Turks & Caicos (US$300,000 – US$1m).