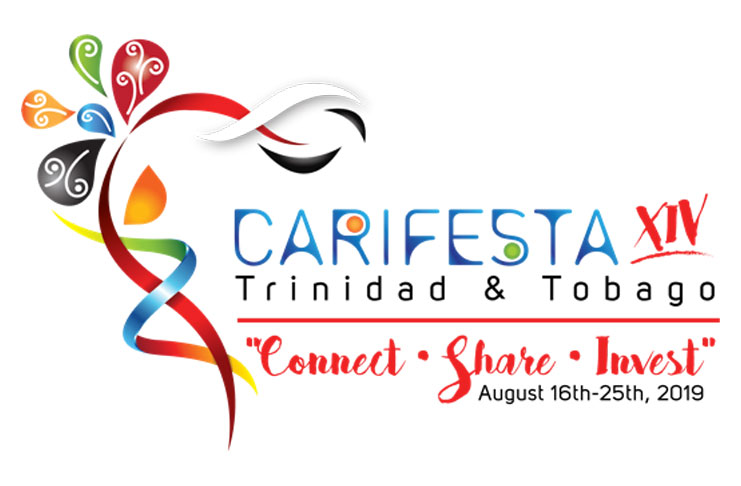 Trinidad and Tobago is host to CARIFESTA XIV from August 16-25, 2019. Members of the media are invited to cover the Official Launch of this Caribbean Festival of the Arts on Tuesday October 23, 2018 at the Ballroom, Trinidad Hilton and Conference Centre from 6:30pm. The formal programme commences promptly at 6:30 p.m. with the arrival of Her Excellency Paula-Mae Weekes, President of the Republic of Trinidad and Tobago.
Dr. the Hon. Nyan Gadsby-Dolly, Minister of Community Development, Culture and the Arts will address guests on Trinidad and Tobago's readiness as well as provide an update on what to expect at CARIFESTA XIV. Dr. Douglas Slater, Assistant Secretary General, Human and Social Development, CARICOM Secretariat will bring greetings on behalf of CARICOM and Her Excellency, Paula-Mae Weekes will deliver a Welcome Statement. The CARIFESTALogo will also be officially revealed and one of the campaign jingles performed.
The formal proceedings will be followed by a short concert and cocktail reception. The event will be streamed live on www.ttt.live and on today.caricom.org and on the facebook pages TTTLive Online, CARICOM and Carifesta.
Members of the media are advised that all television cameras and other technical equipment must be set up and tested by 6:00 p.m. Failure to meet this timeline will result in a delay in your station's ability to capture this historical occasion.